Joined

Jul 26, 2009
Messages

480
Best answers

0
Reaction score

1
Location
Hi all
Been on here a while now and thought I'd start a diary. So hi to everyone who dont know me

Well where do I start? Lol well I've owned this car for nearlly three years now, and after lots of £££'s spent on her, here she is when I first bought it.
And how it looks today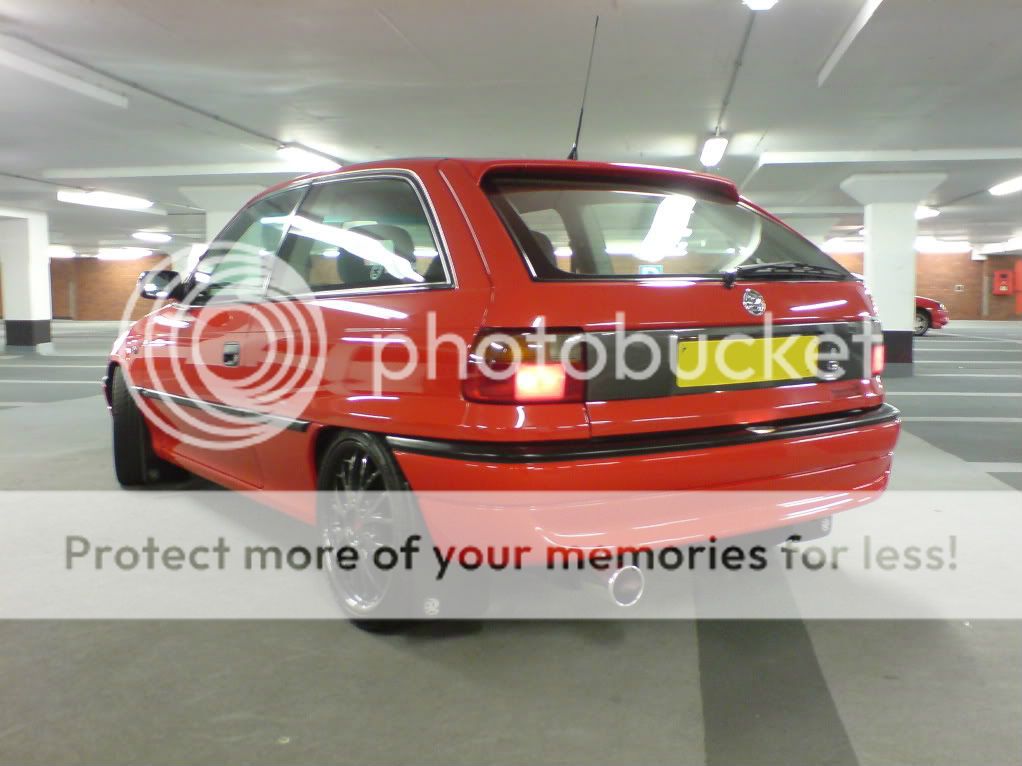 Anyway first job to do before starting the conversion was to repair the ugly LPG gas cap that had been bodged into the rear quarter
The cars no longer running LPG due to constant problems and in the end resulted in exstensive bore wear and 8 burnt out exhaust valves. Its been taken off now and all that remains is the cap in the side.
So stripped the back end out, rear glass out, all boot trim and back seats out. Used a piece of card to make a tenplate, then cut a disc of metal out. Used a old astra wing for the steel as its the same thickness, and GM tin! lol
So all welded up
Then off to the bodyshop for filling and painting, not far away from my unit, and came back looking good

So next up was a major refit. The old boy who owned the car went mad with the wax oil, this car is covered! Its even under the roof lining. Looks to of done the job though, it was done when it was new and has no rust at all.... yet. So nearlly together, with new GSI de tangoed lights
Now with the backend all sorted, time to get the front end up, and start removing my X20XEV thats only done 5000 miles since a full rebuild, any takers? So up we go
And turbo coversion done, lol anyone for a X20 LET?
Only joking, new engine will be shown soon.
New engine spec
C20 LET with the following
87mm Omega low comp pistons
Forged steel rods
ARP bigend bolts
ARP head stud kit
Lightened flywheel
Coscast head
Commetic steel headgasket
Standard turbo (for now)
Gear box
Rebuilt f28 with LSD
Anyway hope everyone likes what they see so far? Comments welcome. Another update will follow this weekend, with loads of pics. Hope to meet some of you at some of the shows this year. Be good to be able to put names to faces
Last edited: