Joined

Jul 23, 2007
Messages

40
Best answers

0
Reaction score

0
Location
Astra Mk3
2.5 V6
was originally a sport model
ENGINE - 2.5 V6,Redtop Type,3.0l Cams,4.5 bar FPR,good spec,rolling roaded @ 211bhp
Comes with all ancillaries,downpipes,mounts for mk3 etc.
£425
F28 Mechanical Gearbox,excellent condition,complete with Linkage & Mounts
£350
5-Stud Conversion - consists of 288mm Turbo Front Brakes,Struts & Hubs complete,
Complete 5-Stud Rear Beam,Rear Brakes & Hubs
£200
OZ 16" 5-Spoke Alloys,5-Stud Fitment,7.5J,ET38.All tyres have 5mm+,195/45/16
Could do with refurb
£100
G-MAX Sports Suspension Kit,-60mm.Shocks & Springs
£100
Powerflow Stainless Steel Exhaust,includes cat part,centre section & backbox
Twin 3" Tailpipes
£80
German Tinted Rear Lights (E11 marked) complete with bulbs
£100
1x Sparco Red 3-Point Harness
£30
INTERIOR PARTS
MOMO Millenium Steering Wheel & Boss Adaptor
£80
Turbo Dash Clocks (black & silver faces)
£25
Twin Gauge Pillar Pod
£10
Water Temp Gauge
£10
Oil Temp Gauge
£10
Oil Pressure Gauge & Sender
£15
MFD Display
£5
Late Type Sport/GSi Seats & Door Cards,Excellent Condition
£50
Interior Carpet
£25
Boot Carpet
£10
Glovebox
£10
Heater Controls
£5
Headlight Controls
£5
Stalks
£5 pair
EXTERIOR PARTS
Side Skirts
£35 set
N/S Ph2 Mirror (manual)
£15
O/S Ph2 Mirror (manual,no cover cap)
£10
Boot Spoiler (no black fixing)
£10
Boot Lid with Panel
£25
N/S Wing
£10
O/S Wing
£10
Ph2 Headlights
£25 pair
Claear Indicators
£7.50 pair
Tinted Oval Side Indicators
£5 pair
Bonnet & Vents
£30
N/S Door
£20
O/S Door
£20
MECHANICAL PARTS
Equal Length Drive Shafts (to fit F28)
£50
Header Tank
£5
PAS Rack
£25
Big Radiator
£20
Radiator Fan
£5
Master Cylinder
£5
***Payment by credit/debit card,paypal as a gift,cheque or cash***
***Postage & Package extra @ buyers expense***
Cheers
Chris.
Heres afew pics: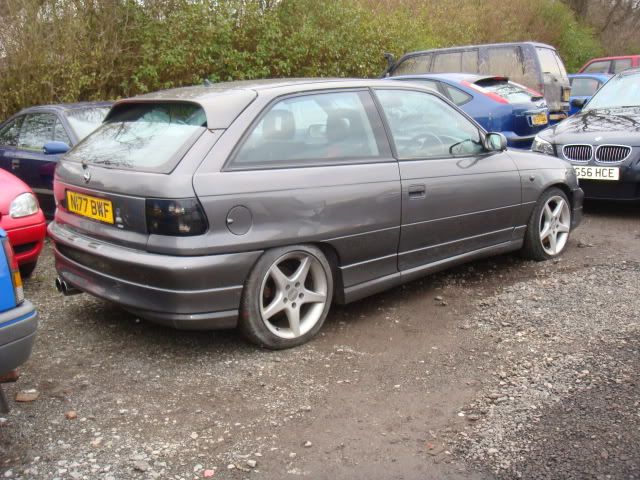 Disclaimer: By purchasing goods from CS Autos you agree to CS Autos terms & conditions.
Second hand parts are just that second hand and will not be in perfect or new condition.An item's condition will be described honestly and as accuarately as possible and will leave my premises in the described condition unless stated,photographs will be provided when requested.All mechanical working parts ie engines will leave my premises in good working order unless stated. I will not be held responsible for any damage or failings once they have left my premises.
Collection is preferred from my business premises.If delivery is required I do not personally accept any loss or damage whilst goods are in transit. Goods being delivered via courier come with a standard insurance cover of £50. Extra cover can be purchased upon request.In order to claim for any damage you must fully inspect your goods before signing for them, if they are damaged you must not sign for them in order to make a claim. If you do sign and later inspect the condition a claim cannot be made.
If delivery is made by Royal Mail and goods are damaged a claim can be made upto the value of £35. Extra cover can be purchased upon request. If goods are lost in transit a claim cannot be made until 28days after the date of original postage.
Last edited: