Joined

Mar 23, 2009
Messages

4,085
Best answers

0
Reaction score

0
Location
Its not going to be worth me repairing the gearbox and exhaust problems as it will amout to what i paid for the car.
I will be keeping the engine and the things that i will need to donor the engine to another car.
So with sadness i am breaking the calibra. Its 99% standard and this is the first car i have broken so bare with me as i do it.
Firstly what i am doing is the interior parts so if anybody wants some parts let me know. What i have seen of the shell from the interior is that its solid not found a bit of rust yet.
Couple of pics. I dont know the paint code as the vin plate is not there due to the front end smash it had before i got it.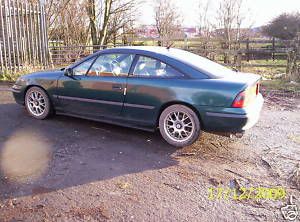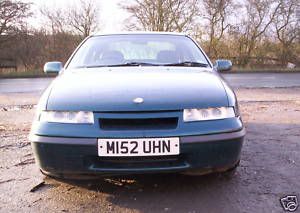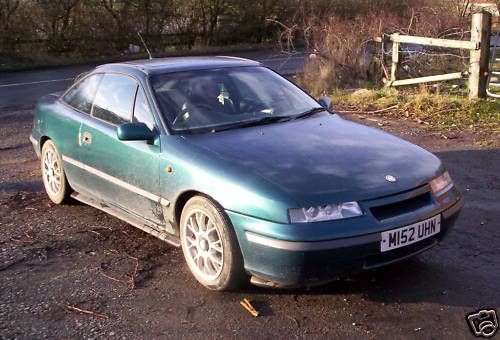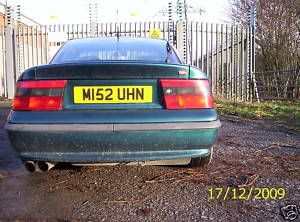 Tyres and alloys in used condition slight kurbing nothing major! 205/50 r16 £50 collected
The cream leather has a hole in the drivers bolster and general wear on it. The rear seats and passenger seats are in good order along with door cards.
£50 Collected for the lot. Can deliver within reason and fuel costs met.
Door and boot rubber seals in excellent order. Cant see any splits or cuts £10 posted
Boot carpet in dark grey/black very clean £5 collected
Hatch interior carpet trim £5 collected
Black lower hatch plastic in good clean order £3 collected
Volt and oil gauges with 6 inch of loom in excellent working order £20 posted
Wheel locking nut set with one security nut in used condition £8 posted
Headlights £15 each or £20 pair collected
Rear lights £15 each or £20 pair collected
Wing mirrors £15 each or £20 pair collected
K&N filter cone with clips £10 collected
Rear wiper motor £5 collected
Number plate lights £10 posted
Rear glass windows £20 for the pair collected.
All prices are negotiable and more items will be added as they are removed from the car.
Please PM me to keep the thread tidy.
I am located in County Durham in the Stanley area.
Thanks Michael.
Last edited: