Hello, I'm new here. I got myself a 1993 1.4 California with MOT till Dec and tax till the end of April for £350. Its done 101k miles but the bodywork is (what I reckon) is fairly clean for its age.
There are a few problems which if anyone could help me with would be a great help (see after the photos).
I only got this car as a runaround till September when I move to Australia for 12 months, so I dont really have any plans for it except to keep it clean to help me get my money back when I sell it.
I am not a newbie to forums, I have been on Ford forums for years and have been a staff member on EscortEvolution for around 4 years or so. I also run a local car enthusiast site. Bit of car history for you, I have owned nothing but Fords, a few Fiestas and many Escorts ranging from the mk4, mk5b and mk6. My last project was a 1.8 Si Escort which got treated to many track oriented mods which helped the car when I took it to Donnington and Silverstone.
I love motorsport and have been to many events such as Le Mans, Britcar 24hr, Renault World Series as well as countless rallies in Grizedale, Wirral and Blackpool.
Well, I feel I have given you plenty of info about me so will get back to the Astra. Here's some photos I got the day after I bought it.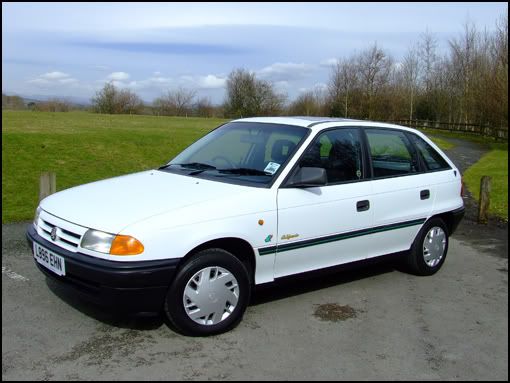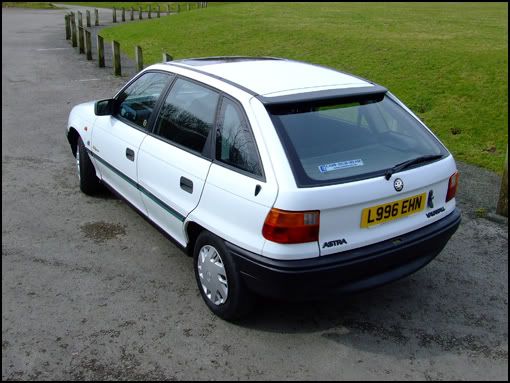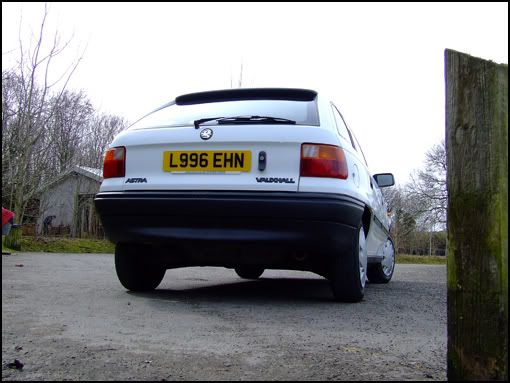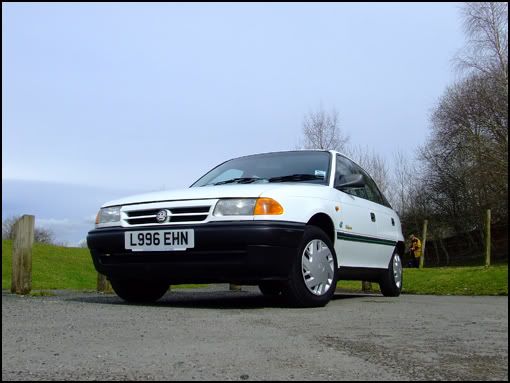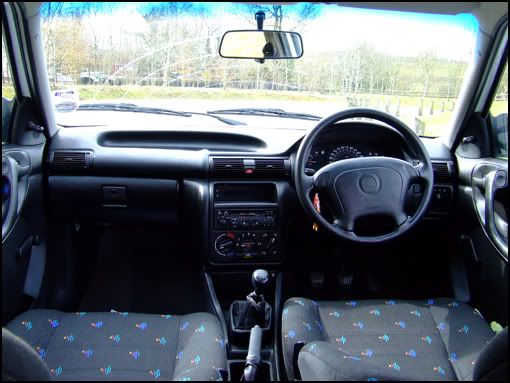 It does have a few problems, only small things and niggles. First is a squeeky engine mount that makes a funny noise whenever I apply or lift off the accelerator. The windsreen has some scratches on where the wiper has been rubbing but hoping they can be polished out. The car did have a standard tape player fitted that didnt come with a radio code, so I whipped this out and replaced it with a Pioneer unit, however I cant pick up radio stations, guessing this is due to the aerial being broken off (if this is causing the lack of signal, is it an easy fix?).
Small niggles include the bulb behind the clock half of the display being out and also no bulbs working for the heater controls (bulbs or fuse?).
I am hoping that this forum can help me sort out the little problems as it seems quite a busy place, so one of you must know a thing or two about Astras lol.
Anyway, hi