Joined

Jun 13, 2005
Messages

2,724
Best answers

0
Reaction score

1
Location
Rewind back to August 2007 when I picked up my 2003 Astra Coupe 2.2 to replace my old mk3 astra 1.4 16v
after seeing many, that paintwork was relay bad condition. i started thinking about going to see some 1.8s. ideally i wnated the 2.2 though. then saw this immaculate 2.2 in the auto trader, drove up from birmingham to nottingham and fell in love with it. so put my deposit down
its an 03 plate,
2.2 16v
with only 21k on the clock!
not a single mark on the body work either. not even a single scratch.
Full dealer history
cruise control
leccy windows
abs
air con
heated unmarked cream leather seats
leccy mirrors
traction control
here are the pics.....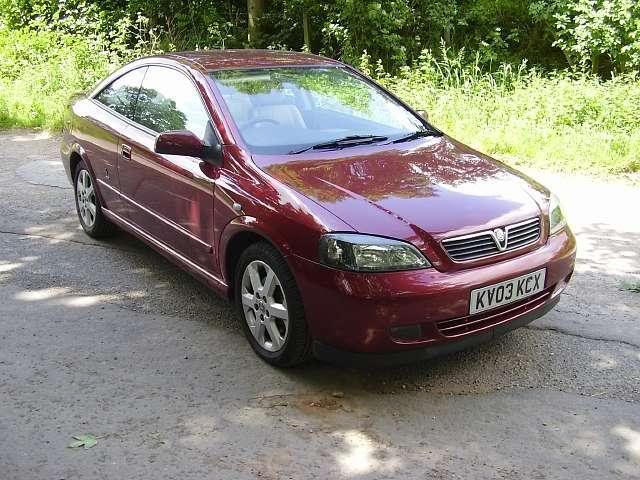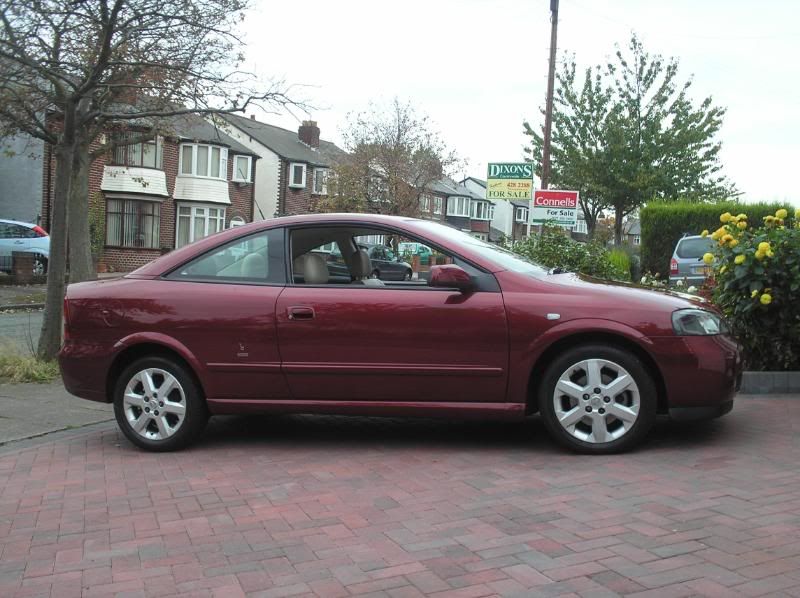 First thing to do was swap over all the ice from my mk3 into the new coupe.
I received my new Infinity 6.5" components today, so tomo it starts.
Heres my plan of how i hope for it to go.
Kit consists of just things i have at the mo.
So...
JVC 70w headunit
6.5" infinitys up front
standards in the back
Pioneer 13cm in the boot (for show)
12" audiobahn sub
500w stealth amp (powering sub)
4ch Sony amp, powering front components and boot speakers.
And how i left it.
So from this....
to this.....
and then this.....
i took the box apart and carpeted it so no wood could be seen from the perspex panel. then i decided id do a graphic to stick on it. it wont be to everyones taste, but i think once i get a blue led inside the box, it will realy show up the lettering and the reflection from the audiobahn sub.
comments.....
then the mod that would cause some controversy, but no doubt get my car some attention
heres how it started...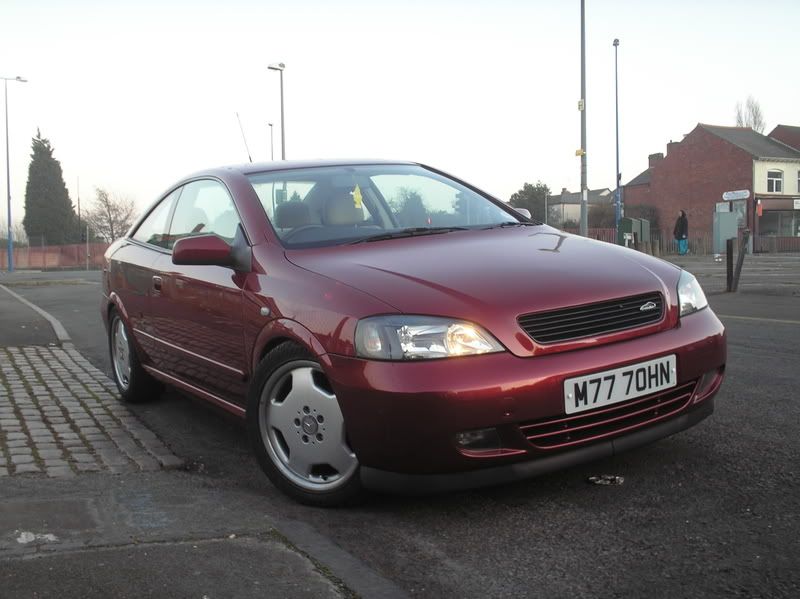 well there were mixed opinions on me putting these wheels on my coupe. many were saying that the tyre size was wrong. and i couldnt agree more. tyres wee 225/45/17 which looked huge on the coupe.
so got some new tyres fitted.
it could do with being slightly lower too, but i need it to be prectical. and even at this height ive been hearing scrapes when going over bumps